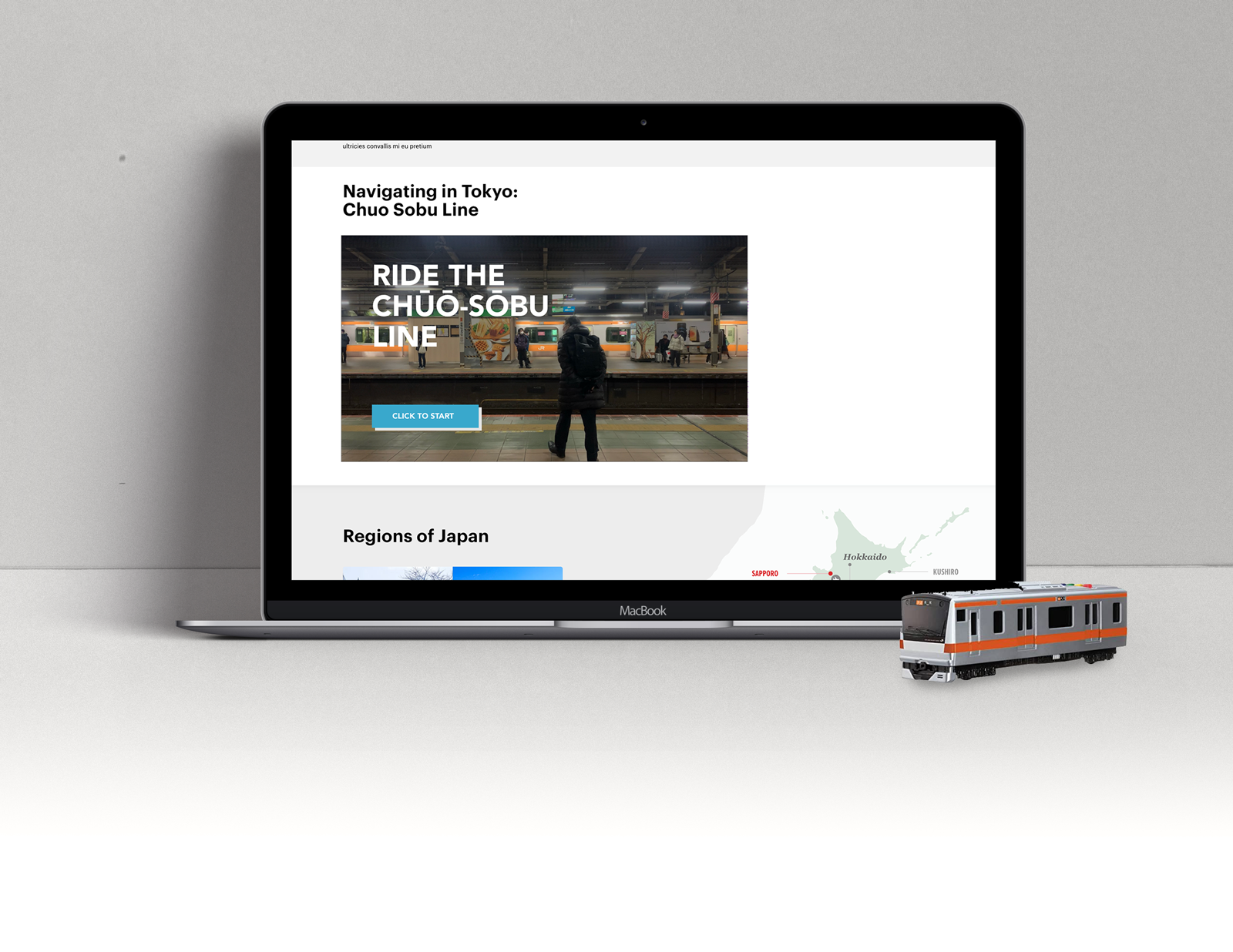 This interactive video was created with the intention to get new visitors to Japan familiar with the train lines to ensure they make an easy transition into Tokyo, beneficial for traveler and local alike.
User clicks to start their journey on the Chuo Sobu Line.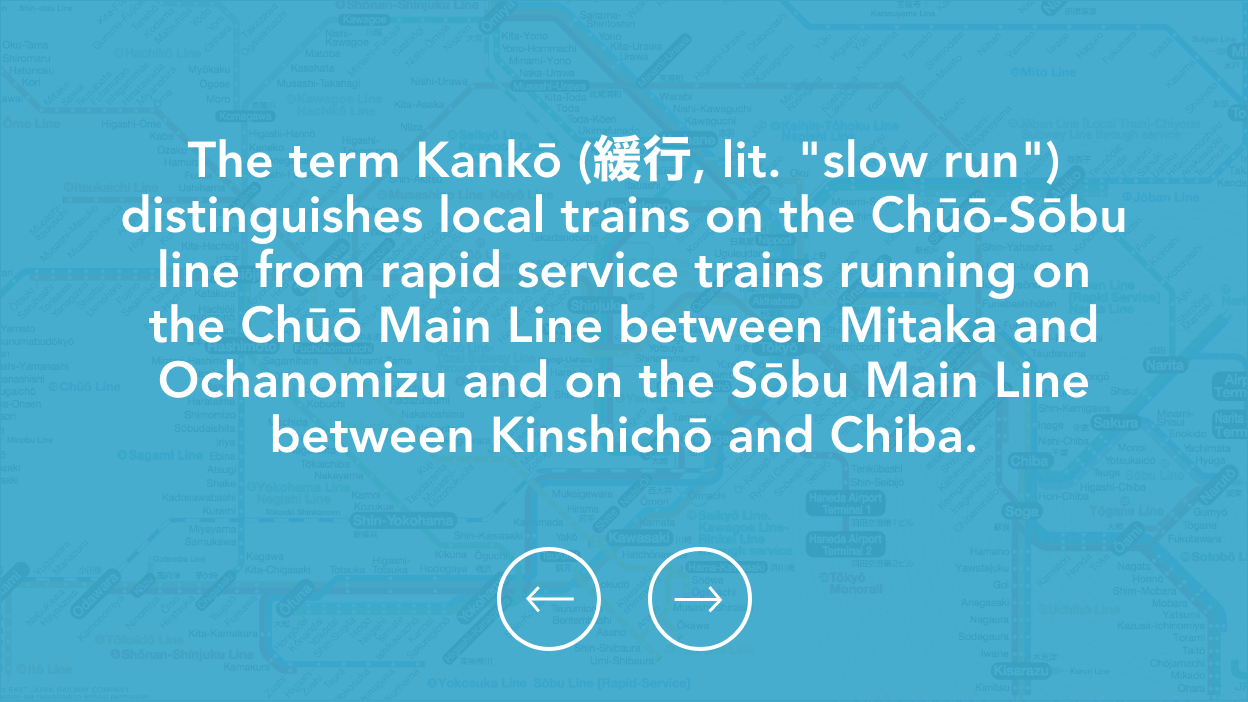 User clicks through initial slides breaking down the history of the train line, and it's importance. 
Music also plays in the back, in this case the music heard on the train platform.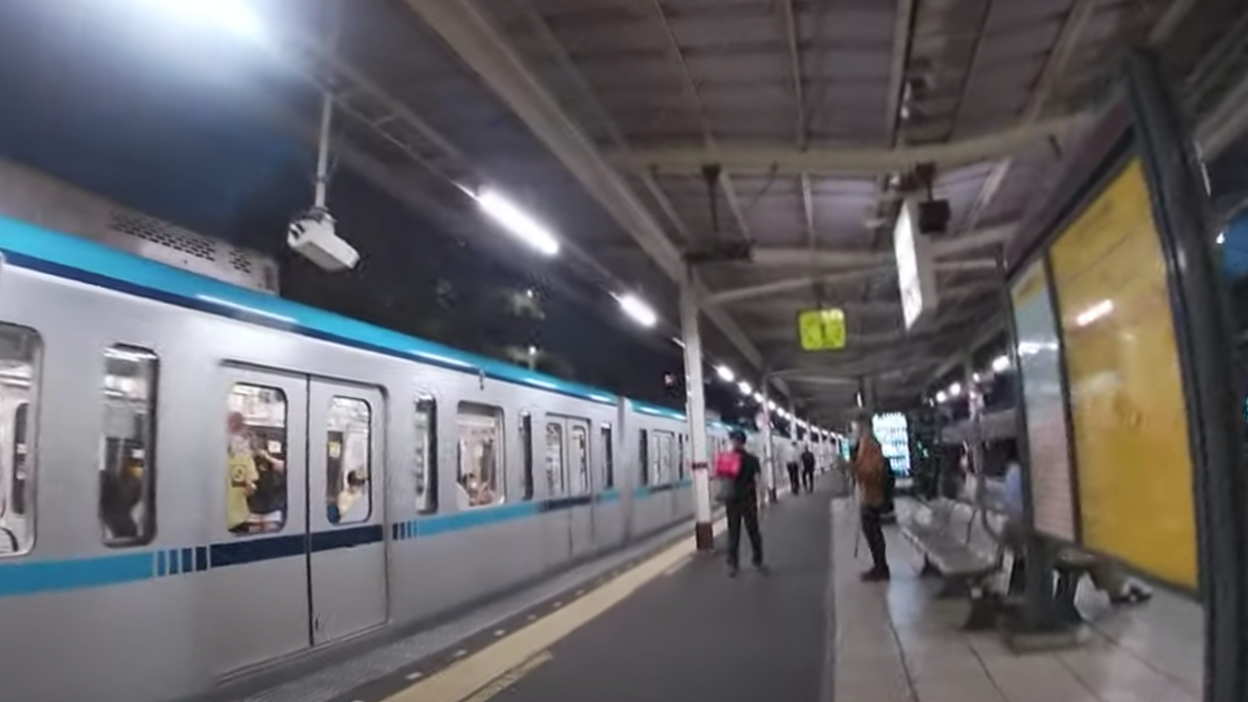 Upon clicking through, user embarks on a journey captured by our tour guide using a GoPro. They enter the train and hear narration.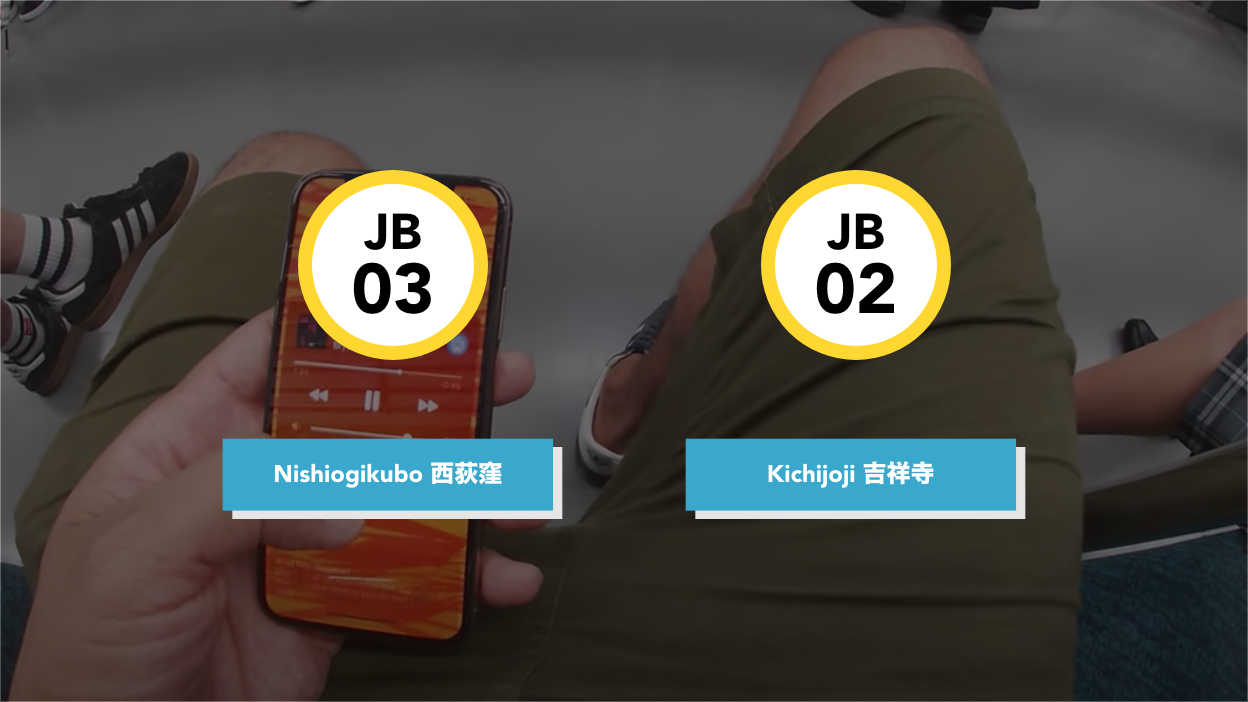 User has the choice at end of video to get off at either Nishiogikubo or Kichijoji for this tour.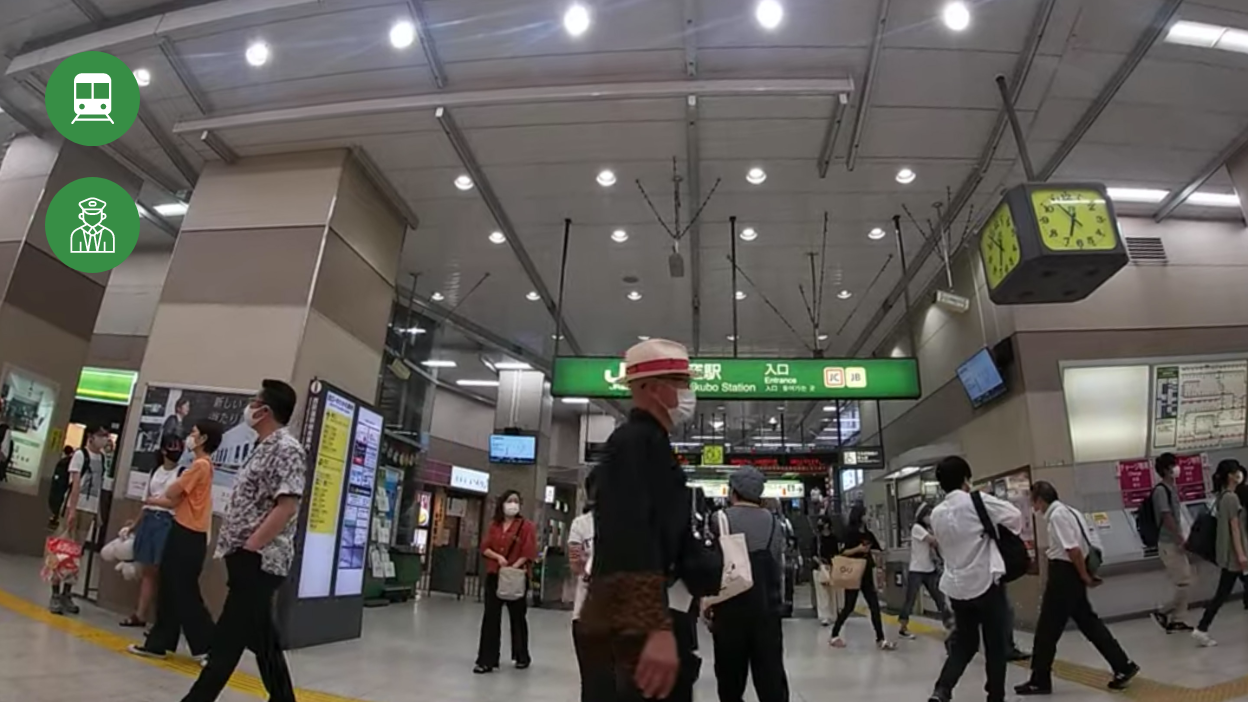 Once departed, user winds up at the station entrance, where they have the opportunity to learn more details such as how to use the ticket booth with the station master, or learn about station times. 
They also will have the option to explore a little of the town, in which they can either explore the South Exit or North exit, which will get them familiar with understanding train exits.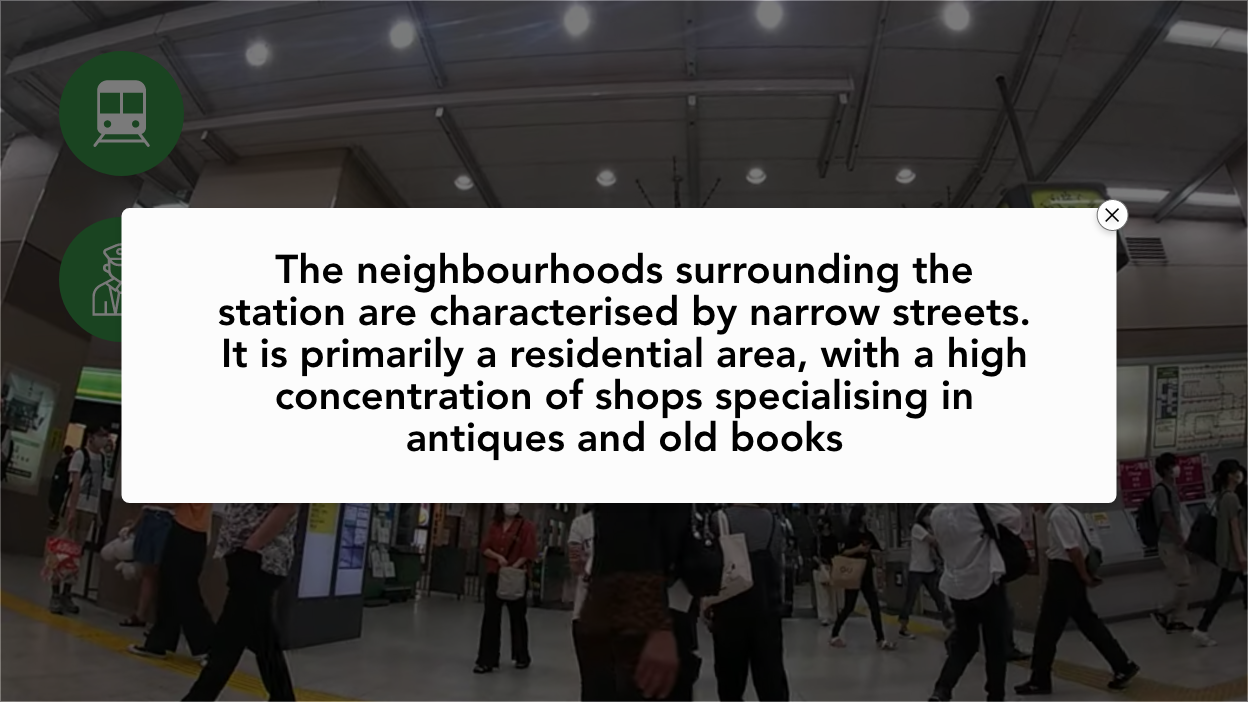 A pop up dialogue example showcasing quick facts.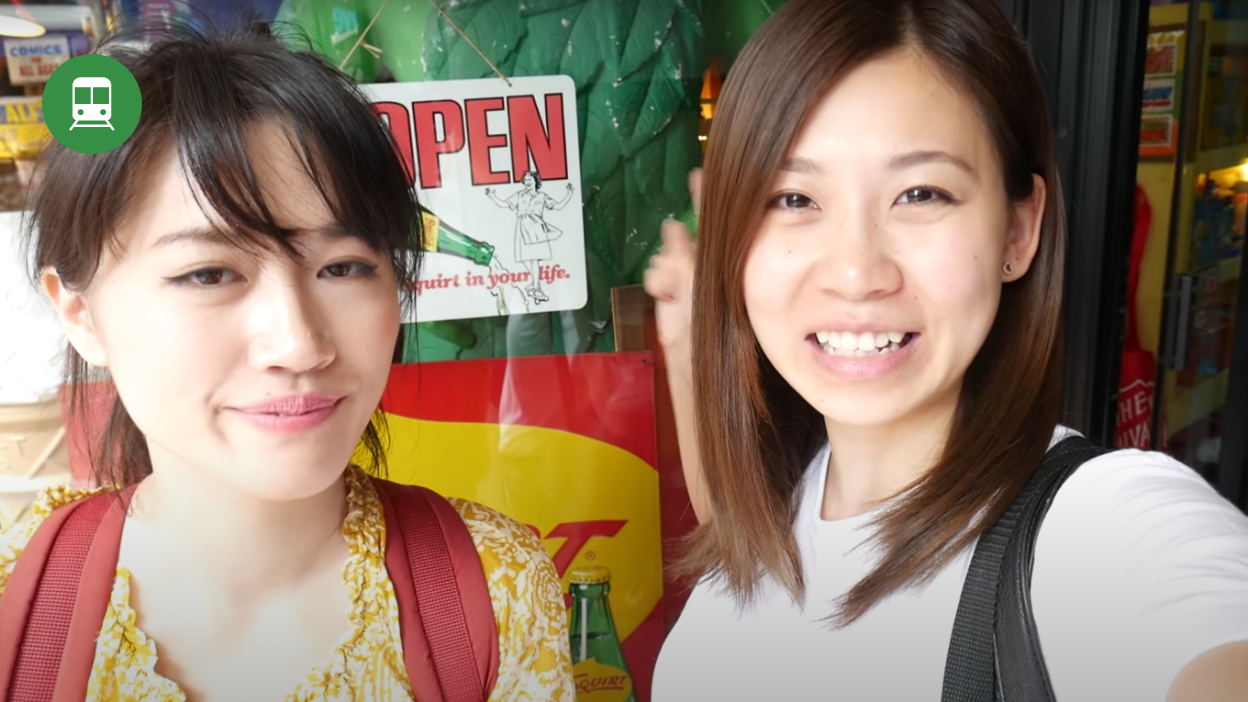 Should user depart South Exit, they have a chance to interact with a local who will show them her favorite spot. 
This breakdown also serves as a partnership with the local community, showcasing local business.
An initial journey map outlining the travel path of user. 
To gather a visual walkthrough of aligning videos, I created an interactive video filming with a GoPro, and utilizing YouTube's annotation card feature to mimic user journey.