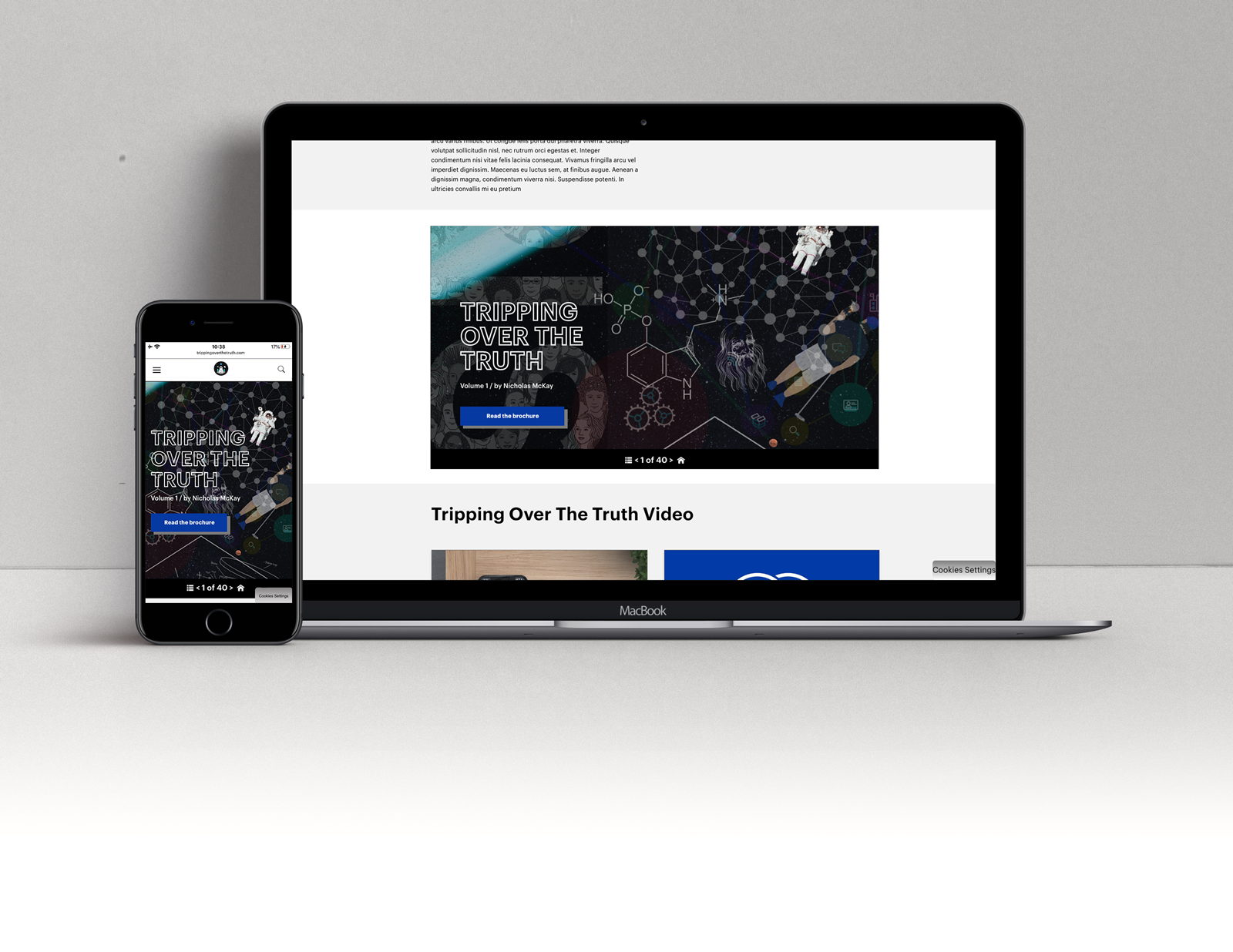 In this example, I combine an Interactive PDF I designed for a client with an Interactive Slider created for another project, a company specializing in information sharing.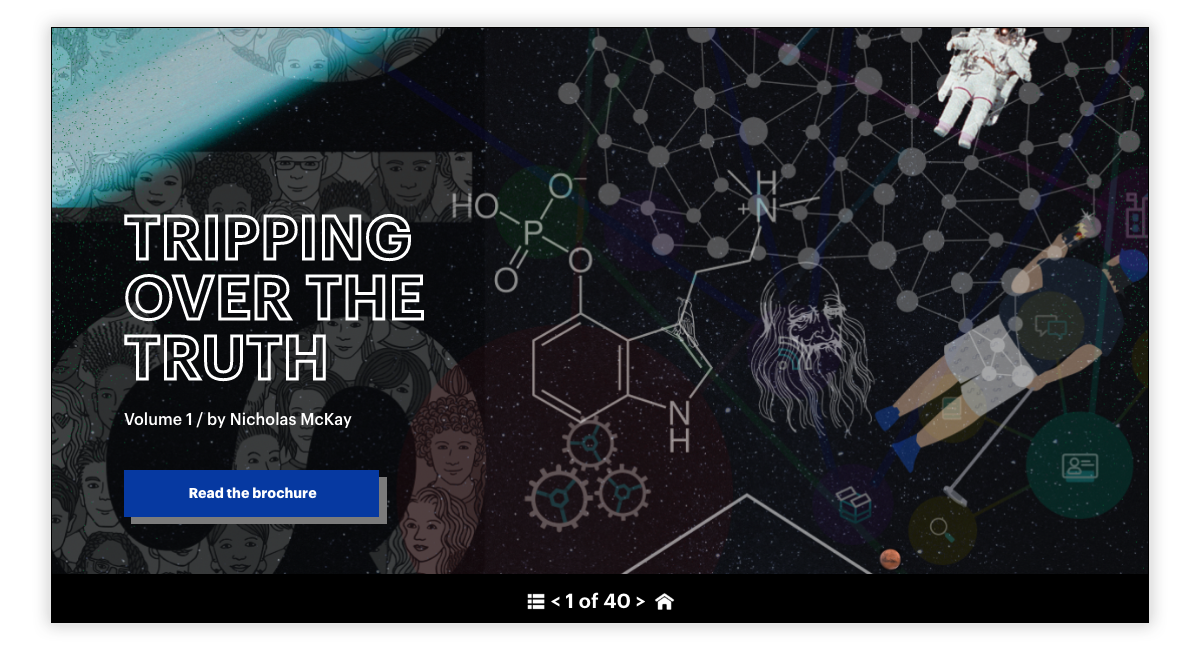 The user finds the intro block on the main site page. As the company has a diverse blog / pages, different teams could apply the same interactive slider to another getting the most use out of it and testing with their own audiences.
The Table of Contents can be accessed via the second page, to help the user jump to the desired section. A menu button resembling a list icon below also toggles a pull out menu, which takes users where they need to go.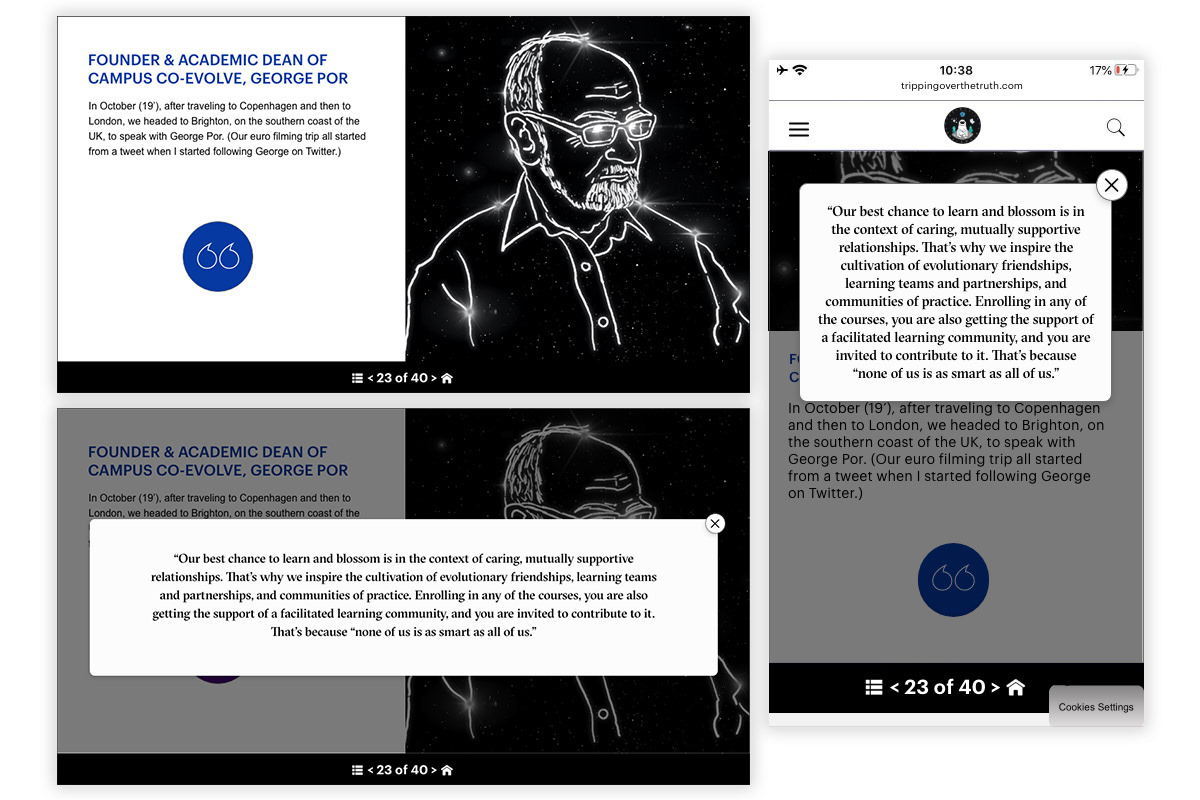 Among the interactivity created was a quote button, which toggles a pop up within the slider in both desktop and mobile. This was used this sparingly throughout the slider to give focus to important quotes and highlights worth noting.
Icons were selected to help break up content themes, such as the Five Principle Pillars.